Food Forward's 2021 Virtual Spring Melt
April 10, 2021 05:00 PM until April 10, 2021 10:00 PM
We are excited to participate in yet another exciting and cheesy Food Forward Spring Melt!
Our own Annie Miler is on the board of Food Forward and Clementine was actually home of the first-ever Spring Melt many moons ago! This year will be virtual and we hope you support this wonderful organization! More details coming soon...as we plan on having something cheesy to go with this fun self-proclaimed "anti-gala" event!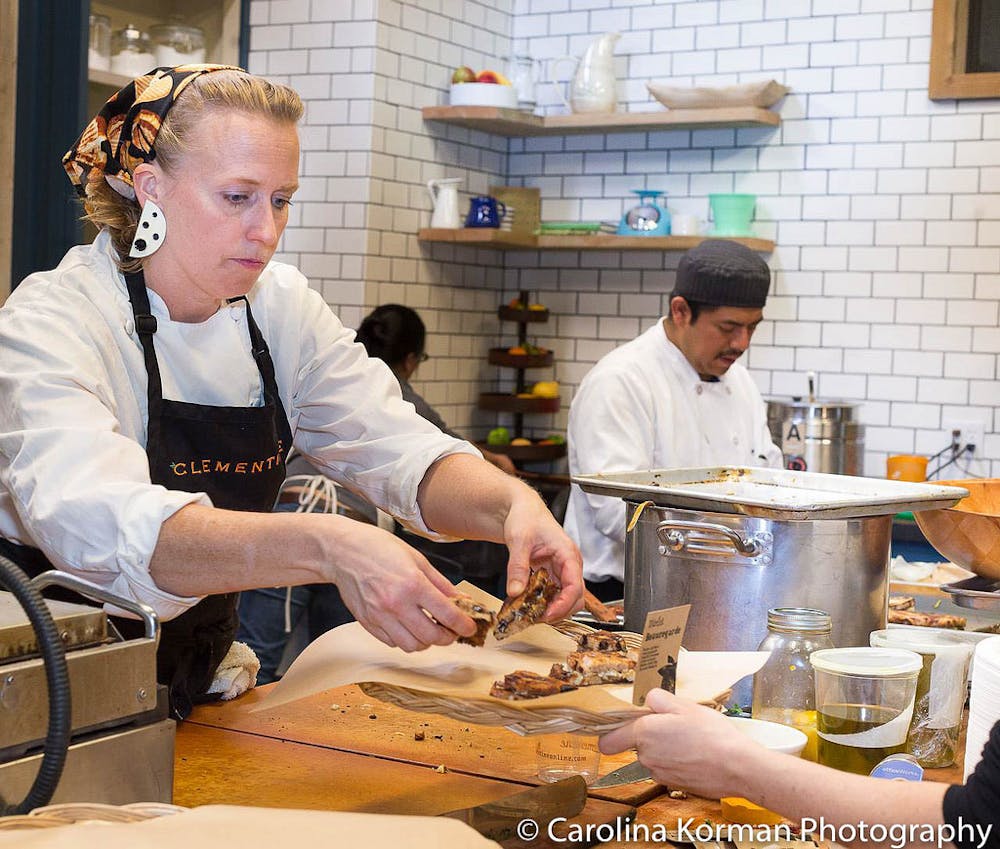 About this Event
Join Food Forward on April 10th for a special Spring Melt evening, all from the safety and comfort of your own home! The Melt makers and shakers are busy crafting all the best elements that typically go into Food Forward's Spring Melt. Food Forward supporters and food justice warriors of all stripes and types will be able to piece together these Melt elements in their own living rooms. These Spring Melts spread out in living rooms throughout Southern California and beyond will be connected by a special brief streamed program celebrating Food Forward's past year as they continue the fight against food insecurity and food waste.
Each ticket holder will receive:
a digital Spring Melt kit, filled with tips, tricks, recipes and more to be used to craft your very own Melt at home;
access to the virtual Food Forward program streamed at 7pm on April 10th; and
early access to our newly revamped silent auction, stocked with packages to keep you busy and entertained until we can all safely gather again.
Buy Spring Melt Tickets